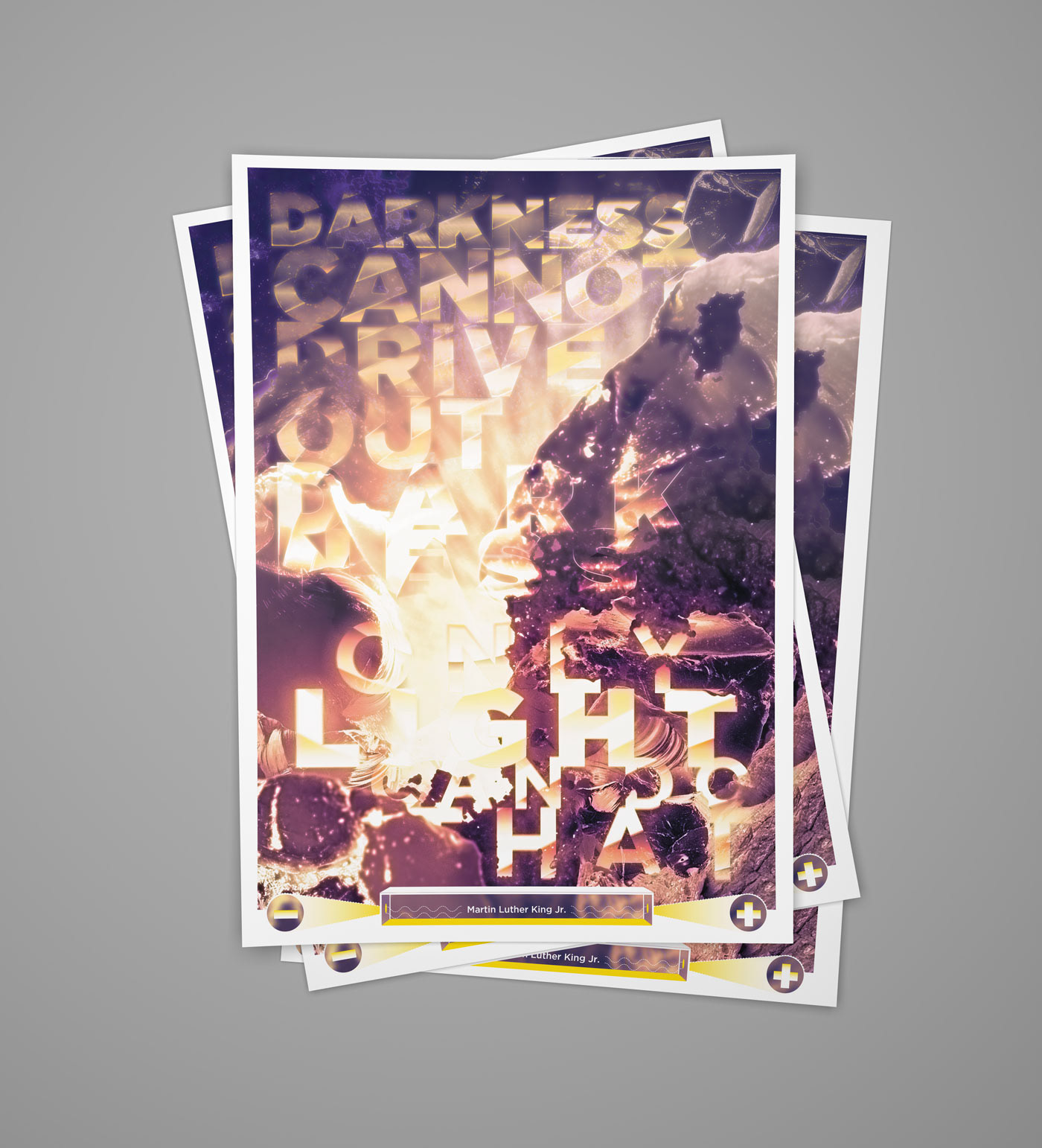 Darkness ≠ Darkness ∆ Light
Poster
9th UNITED DESIGN Lichtenstein 2017
The theme of this year's United Design Conference was Messages to Humanity, the goal of which was to produce uplifting work in a dark and negative time. Each selected designer was asked to chose a quote specific to their nationality and language.
I chose Dr. Martin Luther King Jr.'s call for positive action "Darkness Cannot Drive Out Darkness, Only Light Can The statement suggests that improving society happens only by adding to the good, not simply trying to tear down the bad.
The background is made up of over a dozen images of various, naturally-occurring Black elements — obsidian, charcoal, flint, ebony, etc. — which are then obscured by light. The scale and position of the dark exposes its depth, even as the light creates a fissure rending the binary in two. The position of the light in relation to the phrase eradicates the second mention of darkness almost entirely.
Lastly, I chose to use the Gotham typeface as a nod to former president Obama, who carried on Dr. King's message a half-century later.