Sally Strobelight
Starships in Silhouette
​​​​​​​
Packaging Design
Weird Forest Records
Weird Forest Records, based in Sacramento, put out quality releases, mainly on vinyl, across a wide variety of genres, from 2002-2011.
Process
The client requested a standard LP jacket, but, after hearing the record, I suggested incorporating the sense of shimmering spaciness found in the music. Recruiting illustrator Graciela Guardado brought a much more feminine touch to the identity of the band better than I could've hoped, or accomplished alone. The vector illustration style was 'everywhere' at the time, yet Graciela's use of photography and ornament extended beyond mere trendiness.
After several revisions, the resulting imagery felt flat, unable to pull their weight here alone. I opted to instead use a semi-transparent vellum sleeve printed on all four sides, along with a clear record and transparent labels. By using the dimensionality of the alternative media with sparsely printed imagery, the resulting 7-layer design takes on a tactility and prismatic effect when held to the light.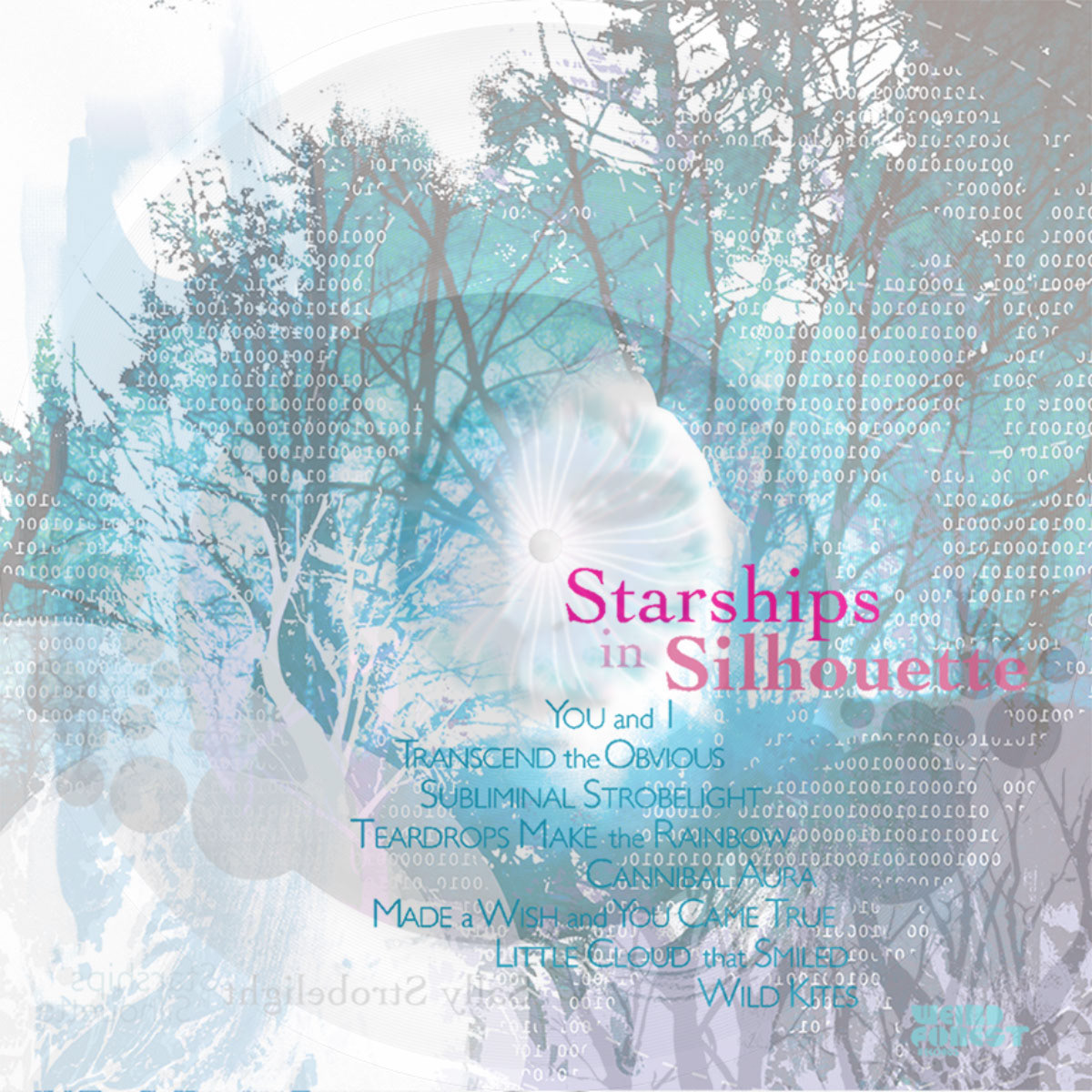 Combined Mock-ups, front and back.
Constraints
Photos were requested by the band, but the best they could provide were small MySpace selfies. Despite working around that limitation through illustration choices, this was one of those cases where the client says "Do whatever you want" and then changes almost everything… twice. Fortunately, the label's flexibility in regards to paper stock (and I'm sure added expense), allowed for a truly unique offering.
Source Image, as provided at 3". Initial Concept.
Outcomes
Made in an edition of 200 copies and long sold out. A really great example of Weird Forest's commitment to doing incredible work no matter how small the band or the run, as well as to the power of design turning lemons into lemonade.
Additional Credits
Digital Illustration by Graciela Guardado. Printed at Thingmakers (Tacoma WA)